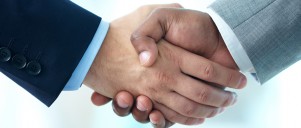 International Forwarding Agroland – Cargo Sp. z o.o. is the Polish freight-forwarding company established in 1992. Since then the company has expanded its services and markets.
Today we are able to provide to our clients advantageous, comprehensive logistics solutions in the field of:
- road transport
- sea freight
- rail transport
We provide warehousing and customs services.

We provide shipping and general transport services to different destinations across the world, with particular emphasis on Western and Southern Europe markets, Scandinavia and the CIS.
Our customers range in size from small businesses to large, multinational companies, like IKEA, KGHM i SCA.
We deliver proven solutions.
In order to meet the expectations of our customers, we are constantly looking for alternative solutions and rise to challenges with success.
We have many years' experience in intermodal freight transport of containers between China and Poland.
We are the members of the Polish International Freight Forwarders Association (PIFFA) and the Coordinating Council on Trans-Siberian Transportation (CCTT).