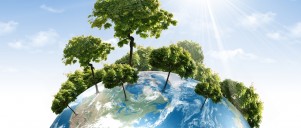 The Management Board of the International freight-forwarding company Agroland-Cargo Sp. z o.o. takes actions that are aimed at economic development of the company and at the same time emphasize the ecological aspects.
We are committed to:
continuous reduction of negative environmental impacts
acting in accordance with the relevant legislation and regulations relating to environmental protection
developing activities aimed at the efficient use of energy and materials used in the process with maximum recycling requirements
planning, implementing and continuously improving programmes and practices of acting in a manner beneficial to the environment
developing and promoting rail transport and combined transport as less harmful to the environment
using reliable suppliers of products and services that meet specific environmental requirements
continuously raising environmental awareness and training staff
This Environmental Policy is known to all employees, implemented and monitored, as well as made available to all interested parties.